Om de juiste luchtvochtigheid in huis te krijgen voor jou en voor je planten kan je uiteraard een luchtbevochtiger kopen. Echter zijn er ook gratis en goedkope luchtbevochtiger opties, die hebben wij in deze blog op een rijtje gezet. Met een hygrometer kan je kijken of de luchtvochtigheid goed is.
Lees ook: Medisana luchtbevochtiger UHW uitgebreide review en test
Neem je plant mee wanneer je gaat douchen
Veel planten die in het buitenland voorkomen in het tropische regenwoud worden erg happy als je ze in de badkamer (naast de douche) zet wanneer je gaat douchen. Lekker warm en een hoge luchtvochtigheid! Er zijn ook veel mensen die speciaal planten in de badkamer (en soms zelfs in de douche) neerzetten.
Geef jouw planten een douche met een vernevelaar
Veel plantensoorten vinden het heerlijk als ze regelmatig een "douchebeurt" krijgen. Dit kan je doen door de bladeren nat te spuiten met een vernevelaar. Hierdoor boots je een regenbui na en zorg je ervoor dat het meeste stof van de plant wordt gespoeld. Let er wel op dat je gebruik maakt van de "nevel-stand" van de plantenspuit. Hier worden planten het meest gelukkig van. Blijft er nog stof zitten wanneer het water is opgedroogd? Dan kan je de bladeren voorzichtig afnemen met een vochtige doek. Wanneer er geen stof op de bladeren zit kan de plant het zonlicht beter opnemen. Veel planten vinden het heerlijk als ze iedere dag beneveld worden. Let er wel op dat je dit 's avonds doet! Natte bladeren verbranden namelijk snel als er zonlicht op staat. Op een grijze dag kan je ook overdag de planten een douche geven. Ook de luchtvochtigheid in huis gaat zo omhoog.
Goedkope luchtbevochtiger opties: Terracotta schaal met een laag water
Je kan de luchtvochtigheid ook verhogen op een budget-proof manier. Dit doe je door een plant op een terracotta schaal te zetten gevuld met een laag water en hydrokorrels of steentjes. De pot moet iets boven het water staan (en op de steentjes of hydrokorrels). Doordat het water in de loop van de dag verdampt stijgt de luchtvochtigheid.
Planten die de luchtvochtigheid verhogen
Wanneer je geen luchtbevochtiger in huis wilt kan je ook eens kijken naar planten die de luchtvochtigheid verhogen. Er zijn verschillende planten die zorgen voor meer zuurstof en meer vocht in de lucht. Deze planten worden ook wel luchtzuiverende planten genoemd. De laatste jaren zijn deze luchtzuiverende planten steeds populairder geworden. Je ziet hier in tuincentra (en zelfs in supermarkten) dan ook vaak duidelijke kaartjes aan zitten.
Goedkope luchtbevochtigers
Er zit veel verschil in de prijzen voor luchtbevochtigers. Er zijn ook veel luchtbevochtigers op de markt waar je niet veel geld voor hoeft te betalen. Wanneer je kiest voor extra opties zoals het filteren en reinigen van de lucht in huis zal je merken dat de prijs snel omhoog gaat.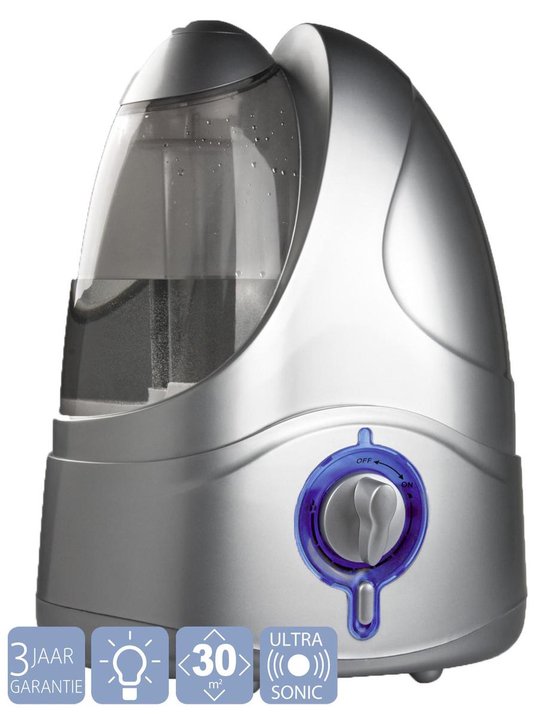 Bol.com
Blokker.nl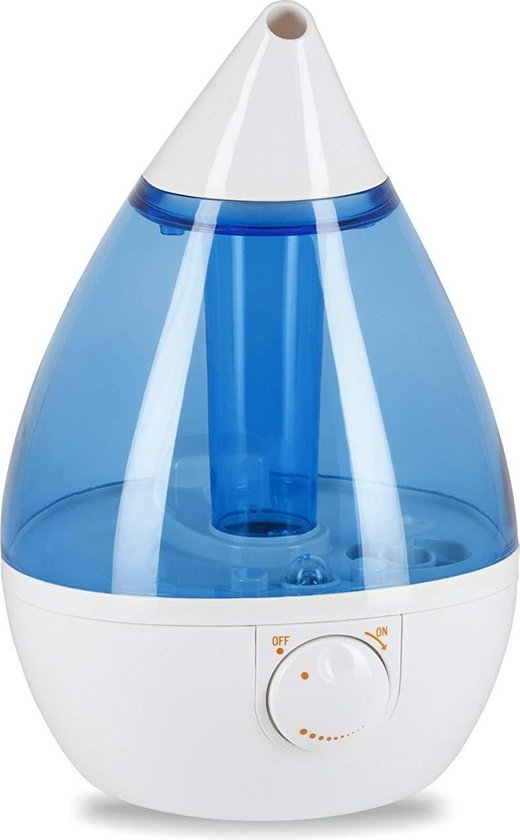 Bol.com
Laat de was binnen drogen op een wasrek
Nog één van de goedkope luchtbevochtiger opties is het laten drogen van de was op een wasrek in huis. Zeker wanneer je de ramen dicht laat wordt de kamer een stuk vochtiger. Wanneer je dit doet op een zonnige en warme dag en de deur van de kamer dicht laat verandert de kamer bijna in een tropisch regenwoud qua temperatuur en luchtvochtigheid. 😉 Er zijn een hoop planten die hier heel gelukkig van worden!
Uitgelichte afbeelding: Photo by Unitedbee Clicks on Unsplash